STRONG, FUNCTIONAL & FERTILE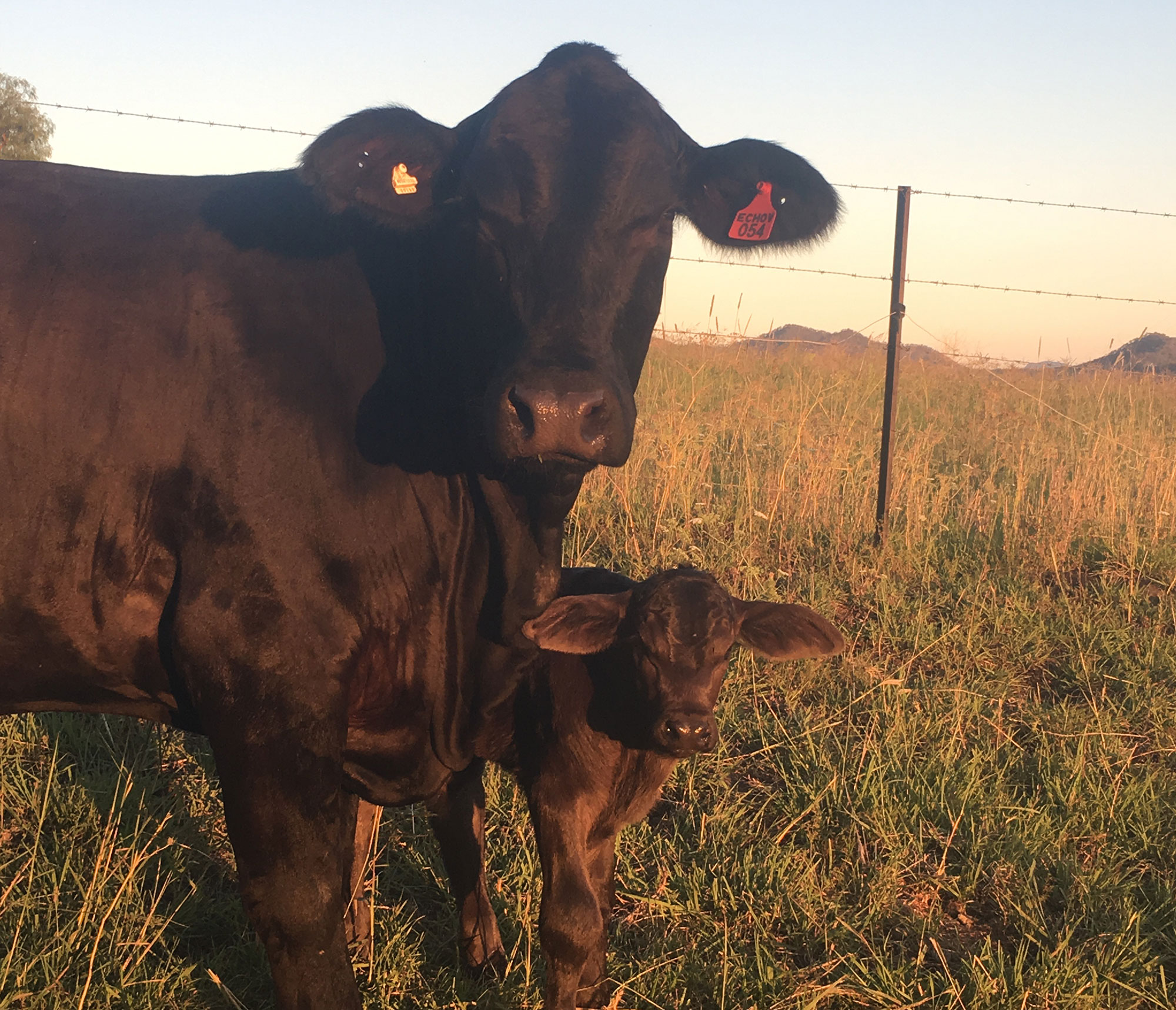 The Echo Valley stud was founded in 2008 with the purchase of foundation females possessing Tilka, Belview, and Greendale bloodlines.
Our first stud sire was purchased from John and Alison Bell of Inavale Brangus in Boonah (Inavale 417).
Originally based in Coleyville, Queensland, we moved over the Great Dividing Range to our current home in Goomburra in 2014.
We undertake both natural paddock matings and AI programs each year to continue the improvement of our genetics, utilising the best of both Australian and International bloodlines.
Our cattle are moderate framed with an emphasis on their ability to finish on grass. They must possess excellent milking and mothering ability as well as a calm docile temperament. We tend to breed a lower content Brangus (around 35 – 45%) with an emphasis on carcass quality and marbling.
Our cattle are reared under commercial conditions, including our bulls. We utilise holistic grazing principles with our cattle rotationally mob stocking to effectively utilise all our pastures, regenerate the land and produce strong, well-grown livestock.
We move our cattle herd as often as daily to insure our pastures have long recovery periods. None of our cattle, including our bulls, are force fed on grain so they are ready to go to work when they leave our property.
We also grow annually diverse forage crops, which are zero tilled into our pastures. We have found that the Brangus breed flourish under this management system and we consistently have calving rates well above 90 percent. Our farm is a mixture of country ranging from alluvial black soil, basalt uplands and lighter forest country. Rotational grazing through these areas ensures our cattle are subjected to varied feed regimes, which adds to muscle growth and general do ability.
We are open to visitors by appointment and sell our bulls through the annual Brangus Association Sale in Roma each September.